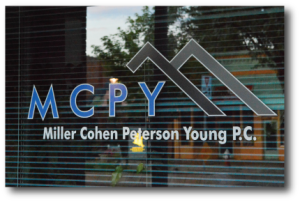 Miller Cohen Peterson Young, P.C., engages in general civil and trial practice throughout the State of Colorado.  The firm is located at 344 Main Street in Longmont, Colorado, where it owns and resides in a building which is part of Longmont's historic business district.  MCPY has a long history of success, dating back to 1969 when John Wayne Miller founded his own firm.  Since that time, we have continued to reinforce our leadership role within the legal community.  As a result, MCPY has developed a leading presence within the business and credit markets we serve.
MCPY is AV-Rated by Martindale Hubbell.  We are honored to have received the highest ranking which attorneys and law firms may receive on a national basis.
For decades, MCPY has maintained an active membership in the Commercial Law League of America (CLLA).  Since 1895, the CLLA has been a respected association of attorneys and other experts in credit and finance, actively engaged in the field of commercial law and insolvency.  MCPY has a demonstrated long-term commitment to the CLLA, serving in various executive leadership roles for both the national organization and its Western Region for over 20 years.
MCPY became a member of the International Association of Commercial Collectors (IACC) in 1997,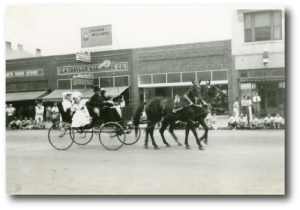 at least a decade prior to any other law firm in Colorado.  The IACC is an international trade organization comprised of leading commercial specialists and commercial attorneys.  MCPY is proud to be the only Sustaining Member of the IACC in Colorado.
Since its inception, the Commercial Collection Agencies of America (CCAA) has been the only collection agency certifying body in which all members are certified.  MCPY is proud to be distinguished as a Founding Affiliate Member of the CCAA.  We are the only law firm in Colorado with that honor.
With strong roots in national and local business and credit communities, MCPY has developed a solid practice in the areas of business and commercial law, civil litigation, collections, creditors' rights, construction law, domestication of foreign judgments and judgment enforcement.  Our passionate commitment to the highest standards of practice allows MCPY to consistently achieve the best available results.  We are eager to continue to use our resources and expertise as we serve our clients well into the future.