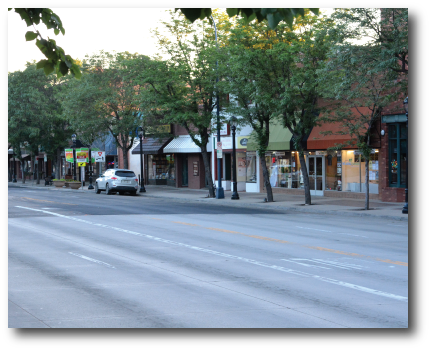 With more than forty years of litigation experience, Miller Cohen Peterson Young, P.C., helps creditors find legal solutions to their needs.  Our team understands that each client and every claim is unique.  We seek to ensure that our client's interests are protected in every respect and that their needs are met.  This includes counsel on how to avoid future conflicts, while protecting client interests and increasing recovery.  MCPY represents and advises clients in the areas of litigation, arbitration, mediation and alternative dispute resolution. Our legal services include:
Collections
Miller Cohen Peterson Young P.C. handles cases from inception through judgment and enforcement. We represent clients in many different types of commercial and consumer debt collection matters, including actions to collect debts owed under loan agreements, retail installment contracts, promissory notes, good sold and delivered, good sold on open account or arising out of secured transactions.   We understand the importance of getting your company's account receivable collected quickly.
Judgment Enforcement
A substantial amount of Miller Cohen Peterson Young P.C.'s resources are devoted to the collection of debts from individuals and companies that do not voluntarily pay the debts they have incurred. Our firm has an extensive knowledge of post judgment remedies to execute on assets of judgment debtors to obtain payment. Each account is analyzed both legally and financially to determine the most efficient actions to enforce the judgment.
Domestication of Foreign Judgments
Miller Cohen Peterson Young P.C. is regularly engaged to domesticate and enforce sister-state and foreign judgments when a debtor relocates to Colorado. Once registered, our office will provide recommendations for post judgment remedies to execute on the judgment.
Business & Commercial Law
Miller Cohen Peterson Young P.C. has substantial experience in commercial litigation and contract disputes.  In this area, the firm represents banks, finance companies, large and small corporations, retailers, businesses, commercial lenders, credit card issuers, financial institutions, equipment & auto finance companies, collection agencies and national forwarders.  The firm handles all types of business disputes which arise out of collection efforts, including contract disputes, civil theft, breach of fiduciary duty, fraud, and negligent misrepresentation.
Civil Litigation
We are trial attorneys who enjoy the challenge of the courtroom.  The attorneys in our firm are experienced and well tested, representing clients in all jurisdictions in the state of Colorado, including county, district, appeals and federal courts.  When other avenues to resolve a dispute have failed, we are prepared to aggressively pursue judicial relief in the courts and defend any claims brought against our clients.
Creditor's Rights in Bankruptcy
Miller Cohen Peterson Young P.C. represents unsecured and secured creditors in a full spectrum of bankruptcy matters including, claims issues, preference actions, stay issues, lease issues, and plan confirmation issues.
Construction Law
Our mechanics lien practice focuses primarily on the representation of subcontractors and suppliers in an effort to recover monies due. Miller Cohen Peterson Young P.C. is able to prepare and record mechanics liens against property in Colorado to which the client has provided service, labor, materials and/or equipment.   Should the account remain outstanding, we are able to offer services to file suit to foreclose on the mechanics' lien or defend clients when a foreclosure suit is brought by another lien holder.